Bathroom Renovations
Bathroom renovations in Auckland. Specializing in modern bathroom designs and strive to give you the quality that you deserve at a very affordable prices.
Auckland Builders & Renovations Ltd are a leading builders specialising in complete bathroom makeovers from start to finish, adding value to your Auckland home in the process.
Auckland Builders & Renovations Ltd offer our clients a complete "one-stop-shop". We can help you with everything from planning your bathroom renovations to waterproofing, painting and tiling.
We're devoted to providing high-quality craftsmanship for the remodeling and renovation of residential homes. We complete every job with the level of detail and quality that we would use in our own homes. You want a better home improvement. We'll make it happen. 
Bathroom Reno Pros. Skilled & experienced. Why not contact us for a chat? 0800 BUILT NZ
We specialize in bathroom renovations in Auckland. We are Auckland's bathroom renovation specialists!
We believe that every bathroom should be designed to fit the needs of the homeowner and our expert team will work with you to achieve your desired results.
Auckland Builders & Renovations Ltd is dedicated to providing owners of Auckland homes with superior bathroom renovation services and a luxurious bathroom refresh or remodel that will make them feel warm and relaxed. The bathroom is one of the most important areas of the home, and you can count on our experience and expertise to create a bathroom like no other.
Here are eight reasons you should choose our bathroom renovation services:
Expert planning
Straightforward renovating process
Timely trades
Fixed price quotes
Fully licensed trades
Fully insured
We only use High-quality products 
As experienced professionals, we can guide you through each step of your bathroom renovation, adding value to your home and creating a bathroom you will love for years to come. We are committed to quality workmanship and affordable pricing for our customers. Our goal is to offer you an exceptional job each and every time.
Why not create your own full custom bathroom that you will love, designed the way you want it. We work with our clients to create custom bathroom creations that stand out from the rest.
Do you have a designer who you work with? We can bring their creations to life! Designer bathroom services from high end full bathroom renovation to exotic powder rooms. 
Renovate your ensuite bathroom and add value to your home. Refresh or redesign the layout. Its your private space, so why not make it just the way you want it?
Is your bathroom stuck in a time warp? We can help modernise vanities, toilets, showers, lighing, taps/mixers and extraction to modern standards.
Do you want to add a touch of luxury to your bathroom? Full tile and waterproofing experts, we can create a luxury bathroom that stands out and makes you proud to show your friends.
Do you need an additional bathroom in your home? We can help with obtaining all the onsents and building and extra bathroom. Add significant value to yur home and add a new bathroom. 
Best bathroom renovations to complete
In choosing our services for your bathroom renovations in Auckland, you can get the following types of bathrooms to add value to your home:
This bathroom is often designed to be relaxing but functional. The master bathroom typically accommodates both, residents and guests. Many bathroom showrooms display designs for this bathroom because it typically uses basic principles to create function in the space. As the main bathroom, you will want good quality finish,  quality fittings and fixtures that will last and fit within your project budget. 
Bathroom renovations for master bedroom ensuites usually center on the desires of the home owners. Its a secluded and indulgent area. Why not use stunning glass tiles, natural stone counters, heated floors and floor to ceiling tile. A highly crafted ensuite can make you feel like you are in a resort.
Complete Bathroom Renovation
A full bathroom usually starts by stripping out everything that was previously there, possibly moving walls and starting with a blank canvas. With no constraints you are free to design and develop whatever you want. 
A complete bathroom renovation, you can move showers, toilets, vanities and walls. Consider walk-in mulithead frameless showers, his & hers vanity, luxury toilet, tiles, heated flooring & towel rails, improved LED lighting and superior ventilation. Its  a blank canvas to paint as you desire. 
A bathroom makeover is all about the bare essentials. It simply replaces the shower, a sink, and a toilet with a new equivalent standard. 
Cost effective and relatively simple to do, a makeover will improve the look and feel of not only the bathroom, but also lift the rest of the home. 
Powder rooms are typically small but they make a world of difference. The purpose of the powder room is usually to provide a place for women to touch up in private. Many people who call for bathroom renovations with a powder room in mind usually require that wallpapers be added to give dimension to the room. You can also have the space made to have a Mediterranean feel. Vibrant colours with contrasting textures work best in these cases.
Renovate your bathroom with us!
From contemporary to traditional, simple updates or full bathroom design and build, we're your one-stop destination for bathroom renovations in Auckland.
Whether you are looking to modernise the finishes in an existing bathroom, or a complete renovation, we will work personally with you to create a bathroom that is tailored to your lifestyle from the highest quality products available.
Bathroom Renovations generally start at approximately $10,000 + gst upwards depending on a variety of factors. We can work with your architect or designer, or we can help put you in touch with some we work with on a regular basis. We can even help guide you through the Auckland Council Consent process if a consent is required. Why not get in touch and tell us about your project? We would welcome talking to you.
Bathroom Renovations Auckland – Auckland Builders & Renovations Ltd
Why not get in touch and tell us about your project? We would welcome talking to you.
[yith_faq categories="15"]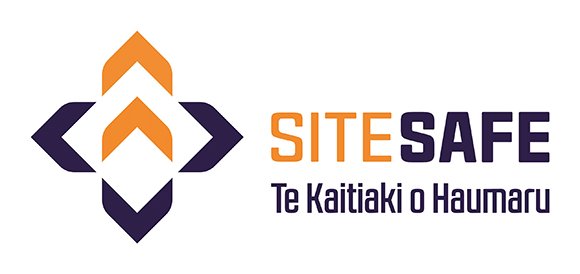 Home Renovations, House Extensions, Kitchen & Bathroom Renovations, Home Improvement & Builders in Auckland.
ABAR LTD
Auckland Builders & Renovations Limited. We are a full-service local builder and renovator in Auckland, dedicated to improving homes.
New Builds
Auckland Builders & Renovations Ltd is the Custom Home Builder of choice for those undertaking New Builds and many Architects.
Our experience with design and construction of kiwi Homes, makes us the perfect choice when building your Dream Home.
Garage Conversion
If you need an extra room, then converting your garage is one way to achieve this. Renovating a garage is easier than adding a house extension as the foundations, walls and roof are already in place.
Villa Renovation
Every heritage villa has it's own unique issues; limited space and storage, seasonal temperature control, lack of light in living areas amongst others. With the right guidance you can keep the best of the heritage feel and add the light, comfort and spacious lifestyle you are looking for.
Kitchen Renovation
When it's time for kitchen renovations in Auckland, we can guide you through the entire process. Your preferences are important. Your needs are unique. We build your kitchen the way you want it.